Posted:
November 03, 2021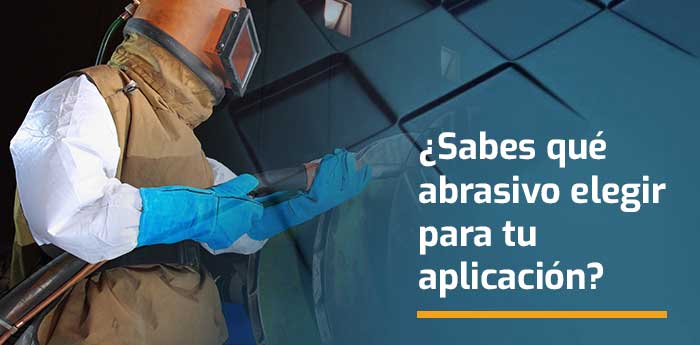 To understand the how well, we need to understand well what is sand blast or sandblasting? The definition of this word is understood as "sand under pressure"; however, numerous abrasives in addition to sand can be used in this operation to clean, polish or remove materials and residues from different surfaces.
In areas of abrasives, we have 2 types commonly used:
ARTIFICIAL ABRASIVES
Aluminum oxide
Steel shot
Silicium carbide
Sodium bicarbonate
Cut wire
Garnet
Copper slag
Glass pearl
Plastic abrasive
NATURAL ABASIVES
Silica sand
Diamonds
Quartz
Corundum
To sandblast, we use compressed air which propels the abrasives at high speed, causing the residues to come off when they hit the surfaces.
This technique is generally used on steel, castings and different metal alloys, although it can also be applied on glass, wood, slabs, marble, acrylics, which makes it a great option for metalworking, automotive, railway, even construction applications. In certain cases it could be applied in mining and agriculture since its purpose is to clean surfaces, make them more resistant and protect them from oxidation as well as remove impurities, paints, resins and more, with this technique you can give a second life to your machinery, your equipment or spare parts.
Understanding this, we can conclude that an abrasive should be chosen taking into account 2 main things: the material with which we are going to work and the type of application that this material needs.
Therefore, if our materials are soft, we must implement coarse-grained abrasives such as our G14 to G25 or S660 to S330 shot sizes, this is implemented when the finish is not really important, fine-grained abrasives are ideal for use. on fragile or brittle materials and to achieve a much finer or specific finish for paint or coatings, for this we have the grits ranging from G40 to G80 or S390 to S660.
If we want to grind, sharpen or polish, we must use agglomerated abrasives and if we have an application on non-ferrous parts, we can use more specialized abrasives such as stainless steel shot.
With a wide variety of products on the market, you must take into account the expenses involved in acquiring an abrasive that does not last, at W Abrasives we have a wide catalog of abrasives for your company, which will not only do the work you require, but not that they will also help you optimize your industrial blasting, since their high quality allows you to reuse them without losing their composition, as well as being recyclable and eco friendly by producing less dust than other Chinese brands.
Choose a precise, strong and friendly abrasive for your blasting operation, choose W Abrasives.
Do you need help to get a quote? Contact us here!